"Whoever serves me must follow me; and where I am, my servant also will be. My Father will honor the one who serves me."
– John 12:26

In our diocese, we are fortunate to have dedicated altar servers who play a crucial role in assisting priests and deacons during Holy Qurbana ceremonies held throughout the week and on holy days. Our altar servers are not limited by age—training is open to individuals from the 2nd grade all the way to adults. We encourage and expect all trained servers to actively participate not only in regular services but also during funerals and special occasions.
In addition to our altar servers, our sacristans hold a vital role in ensuring the seamless preparation of Qurbana. They are responsible for setting up the liturgical items necessary for Holy Qurbana and go the extra mile by restocking supplies, ensuring the punctuality of altar servers and priests, and meticulously preparing the altar for each service.
Join us in these meaningful roles as we serve our faith community and enhance the beauty of our worship services.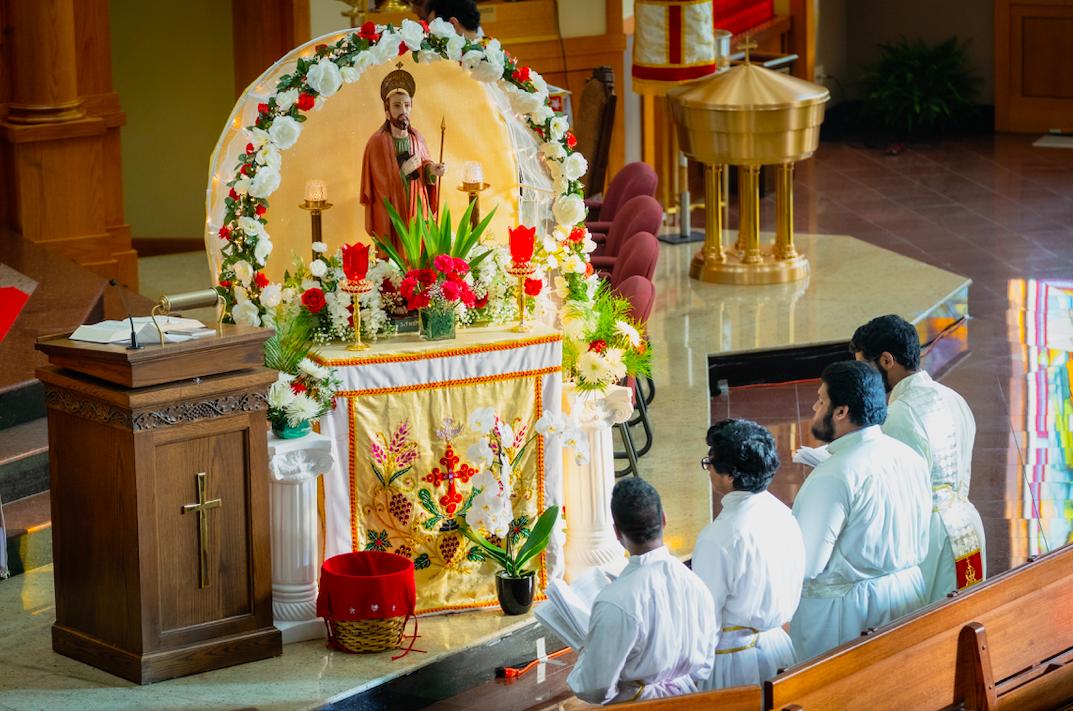 Ministry Contacts
DIRECTOR
Rev. Fr. Melvin Paul