Syro-Malabar Catholic Church: A Vibrant Eastern Catholic Community
Discover the Syro-Malabar Catholic Church, one of the largest Eastern Catholic Churches, with 4.6 million believers. Governed by the Synod of Bishops, it stands as a thriving Catholic community with a rich spiritual heritage.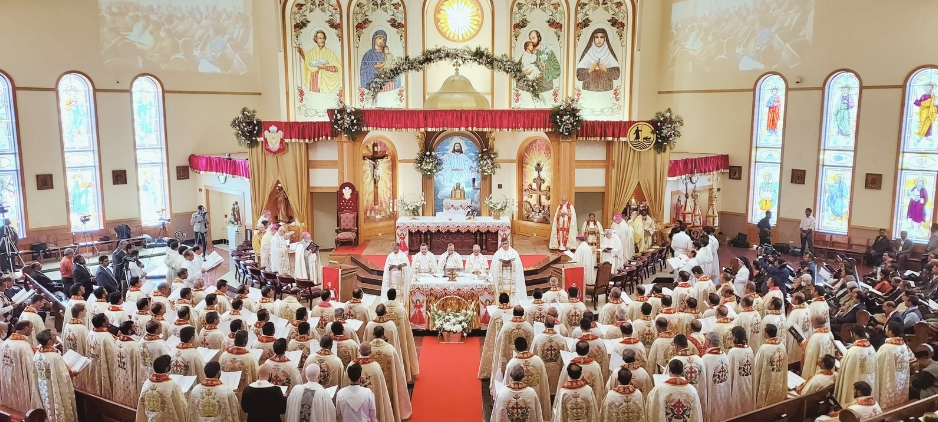 The Syro-Malabar Catholic Church is a prominent Eastern Catholic Major Archiepiscopal Church, operating as a sui iuris Particular Church in full communion with the worldwide Catholic Church and the Roman Pontiff. Governed by the Code of Canons of the Eastern Churches, this ancient Church traces its roots back to the Apostle St. Thomas and holds a special place among the "Nasrani" (St. Thomas Christians) denominations.
In the United States, the St. Thomas Syro-Malabar Catholic Diocese of Chicago serves as an Eastern Catholic eparchy exclusively for Syro-Malabar Catholics. Its jurisdiction extends to the entire country, with its central base located in Chicago, Illinois. Established by His Holiness Pope John Paul II on March 13, 2001, the diocese welcomed its first bishop, Mar Jacob Angadiath, whose Episcopal Ordination took place on July 1, 2001, in Chicago.
As the diocese flourished, Pope Francis appointed Mar Joy Alappatt as its Auxiliary Bishop on July 24, 2014. Notably, the pastoral care of Knanaya Catholic immigrants from the Archeparchy of Kottayam also falls under the jurisdiction of this diocese.
Since its inception, the St. Thomas Syro-Malabar Catholic Diocese of Chicago has made remarkable progress in various dimensions. Currently, the diocese encompasses 50 parishes and 34 missions, served by 68 devoted priests. The diocese's commitment to education is evident with 9500 Sunday School students and 2450 catechists contributing to the spiritual growth of the community. The diocese proudly boasts 85,000 faithful members who find solace and strength in their religious practices.
In 2020, Bishop Jacob Angadiath, after completing the age of 75, tendered his resignation to the Holy See. On July 03, 2022, Pope Francis accepted his resignation and appointed Bishop Joy Alappatt as the second bishop of the Eparchy.
Explore the thriving Syro-Malabar Catholic community in the United States through the St. Thomas Diocese in Chicago, witnessing its deep-rooted traditions and steadfast growth under the guidance of its devoted leadership.